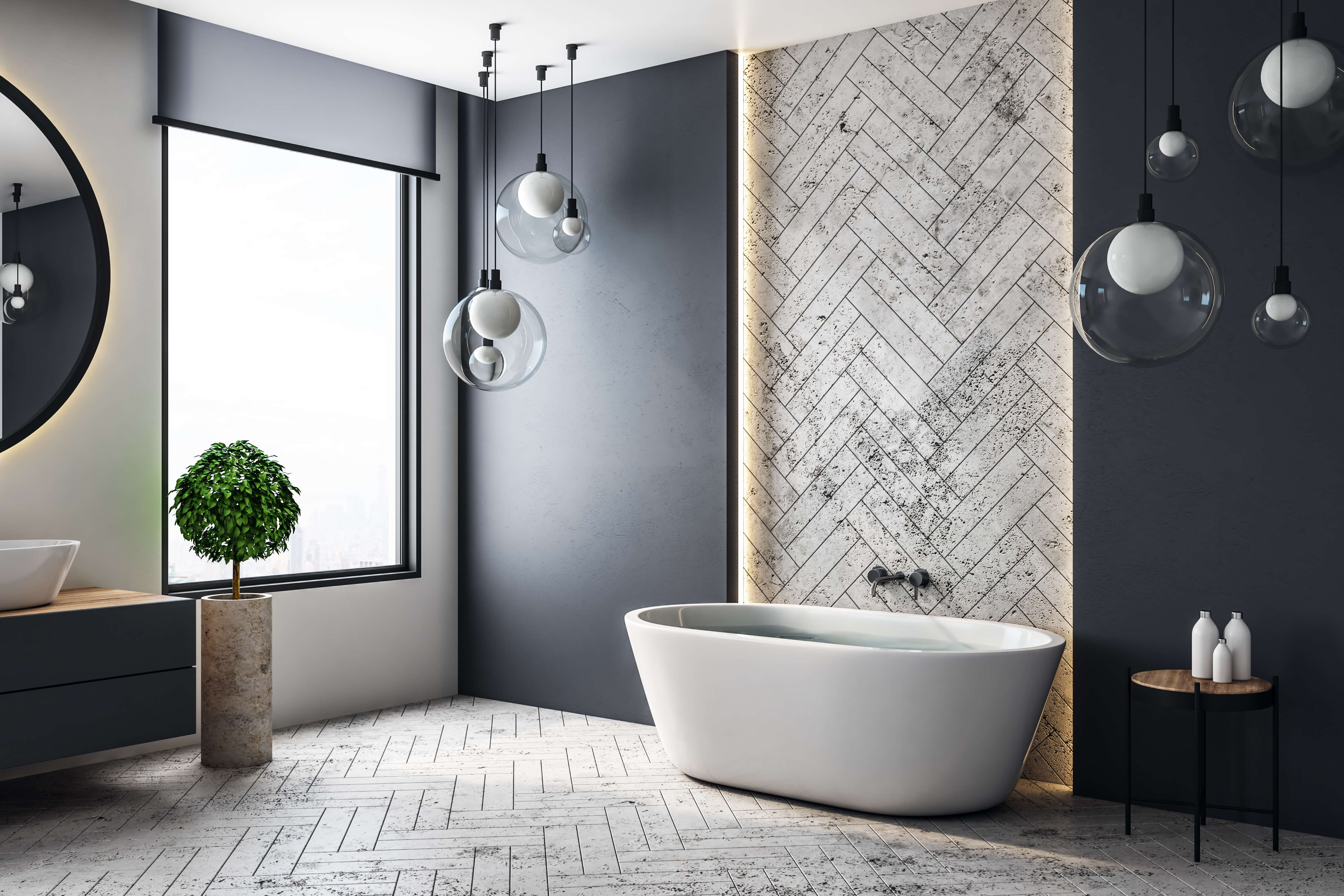 Tile installation is a fine art that requires a skilled, practiced hand and knowledge that can only come from experience to ensure the perfect results. D&B Ceramic has the experience you need for your tiling. We have grown from being a small tiling company that began operations in 2006, into the highly successful tile leader in the community that we are today.
The growth of D&B Ceramic over the years has been the result of great work by our team which has been highly regarded by our customers. It is the outstanding recommendations by our customers that have given us the great reputation we carry today.
When we first began offering tile works, we worked only on residential projects to provide homeowners with the tiles they could feel great about. Over time, we grew enough to take on larger commercial tile projects like restaurants, offices and hotels.
Today, we stand at the top of the professional tile installation list with all kinds of tiling services for residential and commercial properties. With our expertise, you can be confident in the tiling solutions we offer ranging from simple ceramic tiles to stone tiles, and even carpet tiles. Our professional team can advise you in choosing the best type of tiles for your home or business. For the assistance you need, from selecting the right tiles to the tile experts, Trust D&B Ceramic as so many others have through the years, to make your floor and wall tiles the best they can be.
Check our High Quality Tile Installation Services

Tiles for Your
Business – Commercial

Tiles

As the top installer in the area, D&B Ceramic has the professional experience to handle any tiling project, including installation for your business. We can accommodate any area, large or small, and our professional installers are able to work with any tile or pattern you need. Whether you're looking for restaurant kitchen tiling, hotel tiles, or even installation for places of worship, our team can be there for you with the best in installation.

Trust D&B Ceramic to provide professional expertise with the ideal commercial tiles for your business. Our tile experts can offer a great selection of services that can bring your vision of a durable, beautiful, and stylish floor to life. Whether it's a standard commercial tile or something unique, let us help you find what works best.
• LVT
Luxury Vinyl Tiles are not the same as the old-style vinyl flooring options you remember. As one of our most popular choices, LVT offers a huge selection of styles to choose from, so you can have the perfect flooring for your space. LVT is easy to maintain and because it comes in so many colors and patterns, it's easy to find what you're looking for. It can mimic hardwood or stone without the high cost or the maintenance that goes along with those types of materials, making LVT an ideal solution that you will love.
• Carpet Tile
If you have a large area or a space that needs something more than simple tiles can provide, carpet tiles are a great option. They are easy to install, cost-effective, and if you ever need to replace any, that can be handled quickly and without much effort. Carpet tiles are perfect for anywhere from basements to childcare centers because of their versatility, warmth, and they are easy to care for. Contact D&B Ceramic to ask for a carpet tiles that can make your space comfortable and unique while keeping your budget low.
• Floors and Walls
Kitchens, bathrooms, and commercial spaces, at D&B Ceramic, we do it all with flooring and wall tiles that can make your space match your vision. We offer a huge range of tile services including wall and floor tiling which will give you the look you have dreamt about. Our team is incredibly experienced to help guide you to the right choices that suit your tastes and will be durable to stand up to everyday living. Whether you want to match your wall tiles with the floor or you want to add accents to make a statement, we have what you're looking for.
Residential

Tiles for
Your

Home

D&B Ceramic are specialists in tiles. So when it's time to renew your tiles at home, you can trust the experts with years of installation experience to do it right. We offer services that can take professional care of your bathroom floor, shower stall, kitchen floor tiles, backsplash, or the entire living room floor. Count on our professional team for the advice you need to give you the new style you want for your home. We don't just offer tiles for your home. We're there every step of the way to guide you to the right choice before our professional installers renew your home.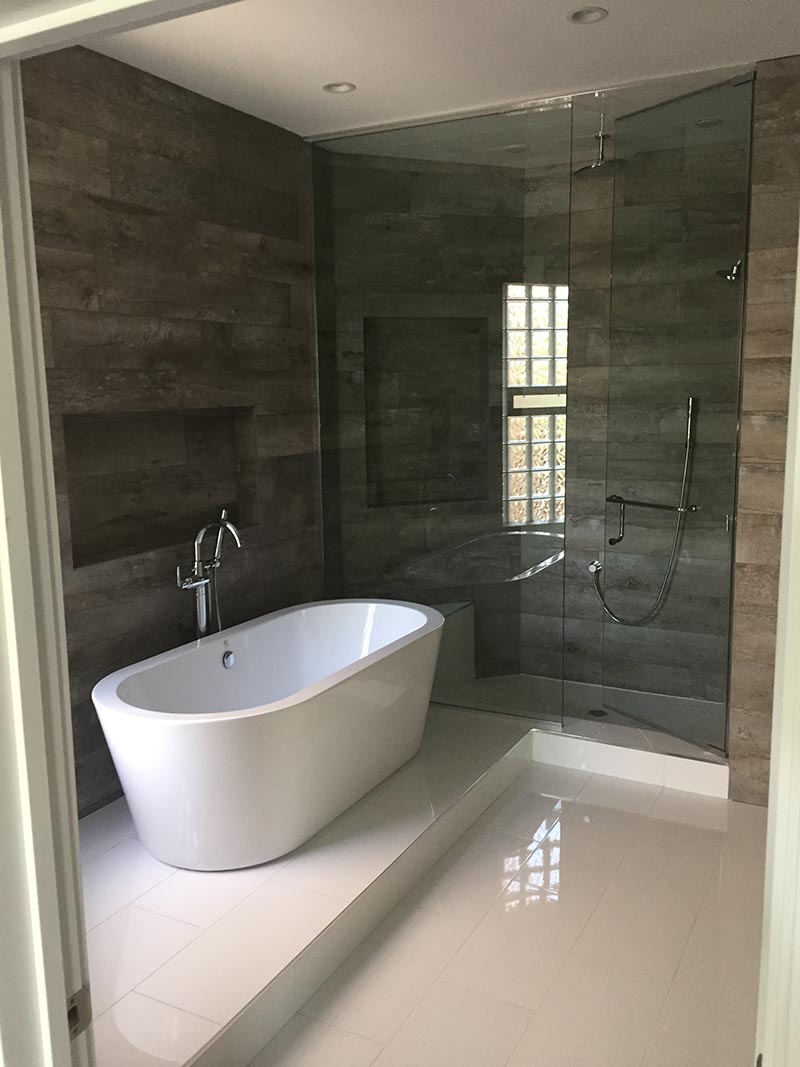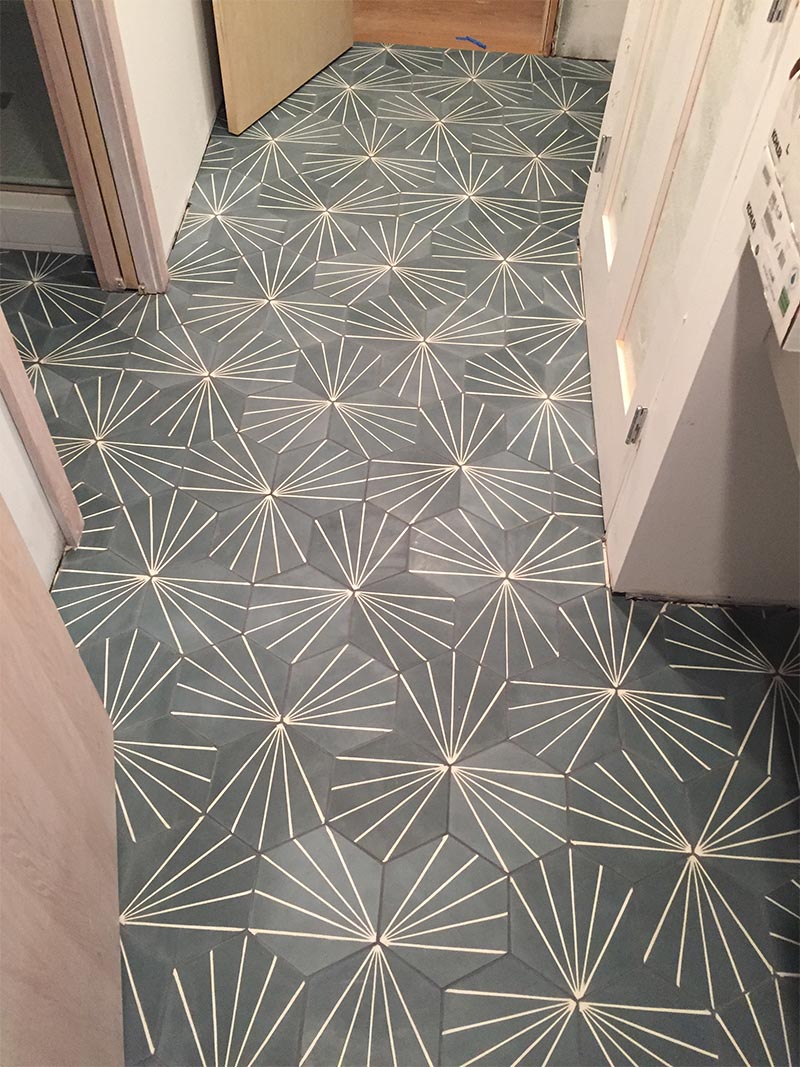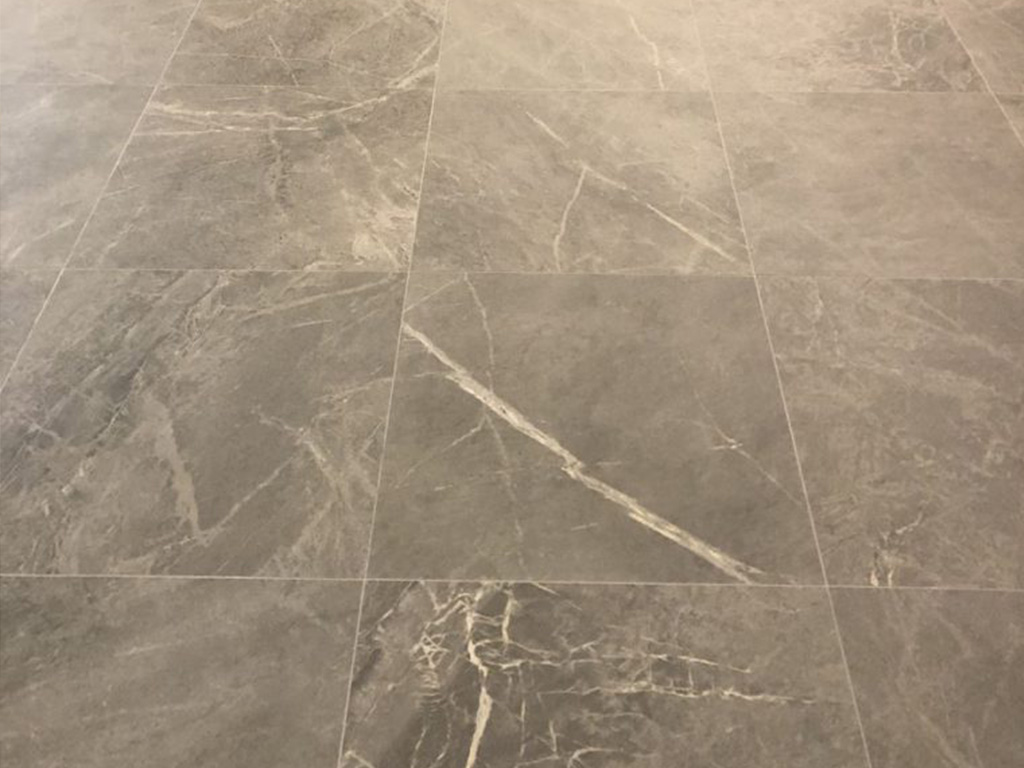 • Floor Tiles
There is always a large selection of beautiful floor tiles and we can help you to find the right one for any space in your home or business. From ceramic to porcelain to LVT and glass tiles, we'll show you what's right for your style and our expert team of tile installers can get the job done right. We are always ready to handle any size space, whether it's a small room, the main floor of your home, or the whole house. You are sure to find the highest quality of service at D&B Ceramic.
• Wall Tiles
We carry amazing options when it comes to wall tiles. With the help of D&B Ceramic, you can find the ideal wall tiles to use as an extension of your floors to make the space feel larger, or as an accent to your floors, giving the space vibrancy and contrast. Wall tiles don't just need to be confined to your shower stall. There are so many choices that can look great anywhere in your home to give the area a unique feature. Wall tiles come in a wide variety of materials and patterns so we can advise you what is the best choice.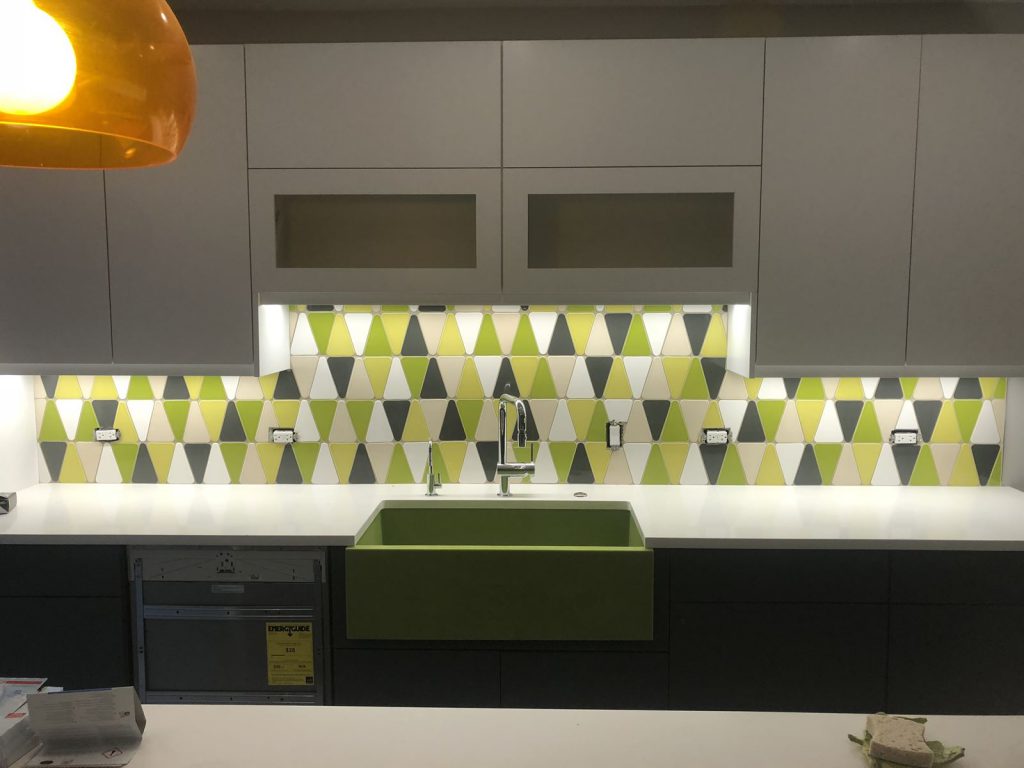 • Backsplash
A backsplash can really bring a kitchen together with a wonderful finishing touch. We offer a range of tile services and our experienced professionals leading the way, we can advise you the best solutions for your kitchen. Choose from simple accent tiles or complex patterns and our tile installation experts can take care of the rest. Every detail of your backsplash will fit perfectly into your kitchen, giving it the beautiful style you want. A new backsplash is an easy way to renew your kitchen on a budget and without an entire renovation to deal with. Ask us about our backsplash ideas!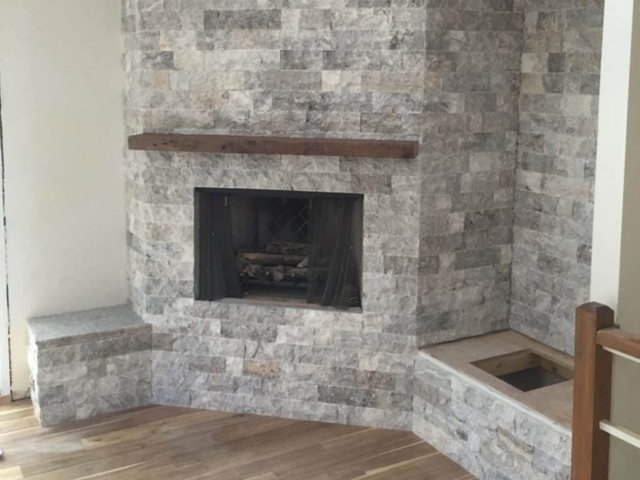 • Fireplace Tiles
The days of brick fireplaces are over. Let D&B Ceramic show you a new way to bring life to the focal point of the room. Not only are fireplace tiles economical, but they also look fantastic when installed by our professional team. You can choose from an incredible range of fireplace tiles to achieve exactly the style that fits your home and make your fireplace pop. Best of all, fireplace tiles cost much less than natural stone, so you can have that wow-factor without spending too much. We're ready to transform your fireplace with the perfect tiles.
Our Philosophy
As professional tile installers in the region for many years, D&B Ceramic has grown since our humble beginnings thanks to the incredible recognition of our customers. Our customers have always been our priority, which to this day is the philosophy of our business. That's why D&B Ceramic is able to provide all our customers, both residential and commercial, with the highest level of professional expertise you expect from such a leader in the community.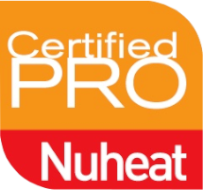 Choosing the Best Team
Unless you know someone you can trust and who has the experience, it can be difficult to find the right team to complete the work you want effectively and efficiently. That's why D&B Ceramic makes it as easy as possible for you and it all begins with open lines of communication. Because we are here to help find you the perfect tiles, we first listen to your needs. From there, we advise you openly and honestly about what would work best to achieve your goals. We want you to feel excited about your tile selection and the best way to do that is to help you feel comfortable with your choice and with our professional team.
What makes D&B Ceramic the Best Tilers in the Business
While we are unique for making our customers the most important part of any project, our professional tiling team stands behind every project we handle with skill and experience. No matter what kind of tiles you choose, you can feel at ease with our tile experts. We know how to handle your tiles for the best finish in every detail. Because we work with you during each step in the process, you can see your new space come together, from planning and selection to the final project and installation.